North Louisiana Entrepreneurial Accelerator Program
Helping Great Founders Build Great Companies
The NorLEAP and EAP Accelerator Programs are dedicated to helping entrepreneurs grow ideas into businesses by providing them with expertise, mentorship and key connections needed to fuel their success.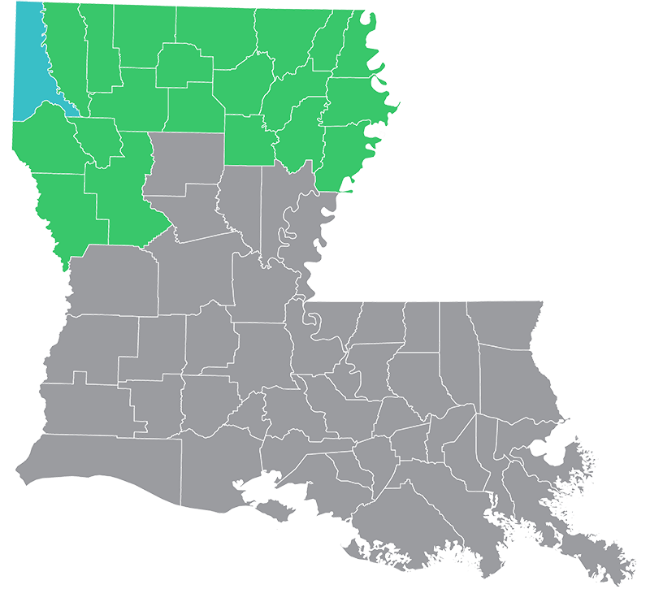 The NorLeap accelerator program will expand EAP services to 21 parishes in North Louisiana.
Bienville, Bossier, Caddo, Caldwell, Claiborne, DeSoto, East Carroll, Franklin, Jackson, Lincoln, Madison, Morehouse, Natchitoches, Ouachita, Red River, Richland, Sabine, Tensas, Union, Webster, and West Carroll.
NorLEAP is the result of a two-year EDA grant under the Economic Adjustment Assistance program. With EDA assistance, the NorLEAP Program will foster sustainable economic growth throughout North Louisiana.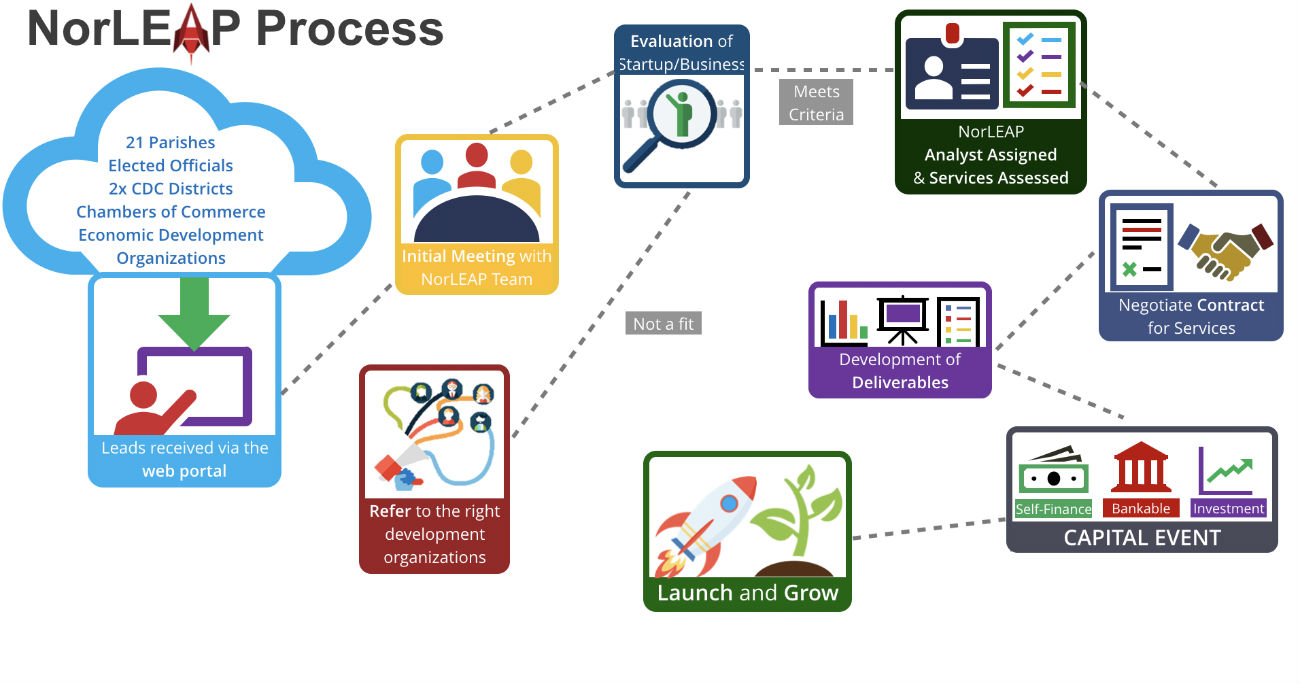 Our Target Startups and Small Businesses
Innovative Ideas – Any Vertical and Industry
Must be a Viable Market and Need for Product/Service
Growth in Industry
Valid Business Model
Scalable Idea
Executable Idea
Existing Business Looking to Expand
How Do We Help?
We begin by assessing the need of the Startup/Business and review any materials they may already have prepared. Some of the services we provide include:
Pitch Deck
Business Model
Marketing Strategy
Financial Model
Pro Forma Financial Statements
Sales Strategy
Product Roadmap
Management Presentations
Networking
+More
Accelerate Your Idea Today!
NorLEAP is funded by EDA and BRF, and is an expansion of the EAP program.
This webpage was prepared by BRF using Federal funds under award 08.69.05253 from the Economic Development Administration (EDA), U.S. Department of Commerce. The statements, findings, conclusions, and recommendations are those of the author(s) and do not necessarily reflect the views of the EDA or the U.S. Department of Commerce.